Accessing the workflow settings
You can access the workflow settings by selecting Data mapping from the main menu.
The workflow settings show the automatically detected workflow on your board. To adjust the mapping, drag & drop the states between the three boxes:
Not started = Work to be done

In progress = Work started but not completed

Done = Completed work
You can use any of the Status columns to represent your workflow. Learn more about workflows in monday.com.
Selecting the status column
You can select any of your status columns to be the source of your workflow. In this example a status column called Dev Status is used for tracking a status of an item.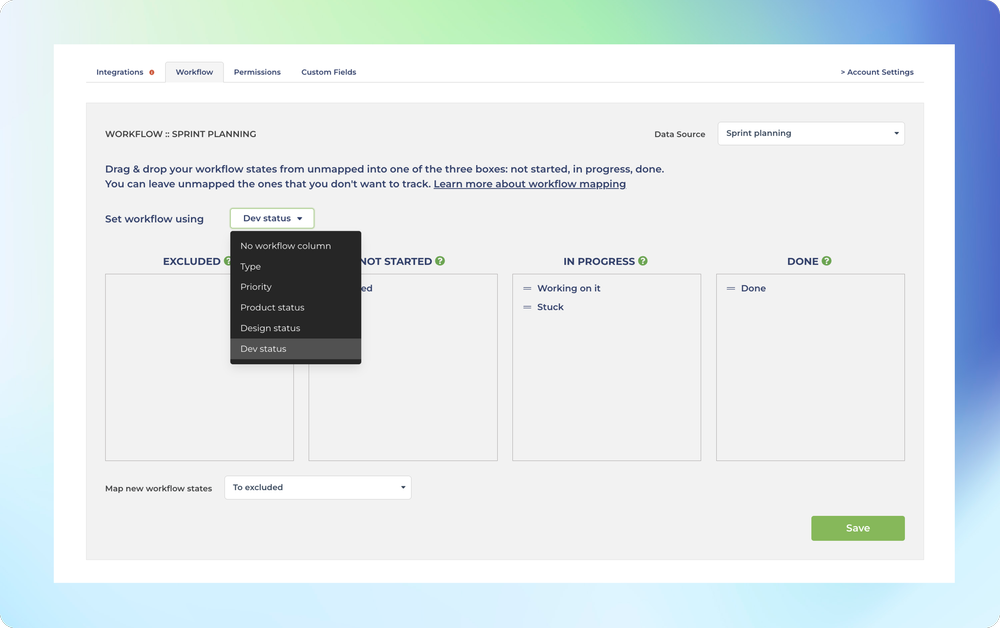 Once you select a status column, the menu options are shown and you can drag & drop them to Not started, In progress, or Done.
Auto-mapping new workflow states
By default, new workflow states are automatically mapped to either Not started, In progress, or Done using AI. Alternatively, you can force the mapping of new states by selecting one of the other options from the menu.
New workflow states will be automatically assigned to the selected category.