Adding a widget
You can add add a Screenful widget to a Monday dashboard by clicking the Add a widget button and selecting Apps from the menu.
Search for Screenful in the Apps window and click Add a widget button.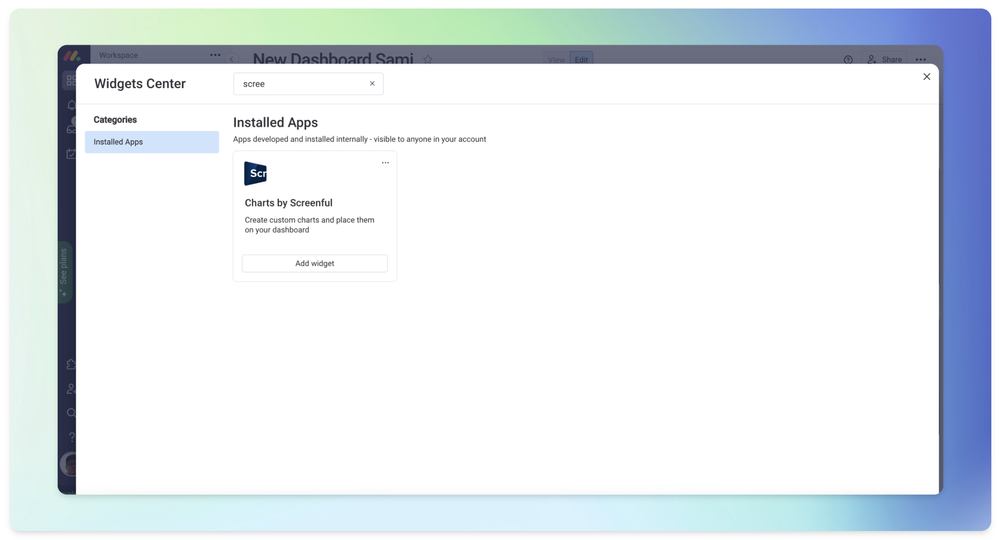 The widget allows placing any chart or report created in Screenful into Monday dashboard.
Widget visible for logged in users
You have two options for embedding Screenful content to a Monday dashboard. If you are logged in to your Screenful account you can select any of your charts or reports from the menu.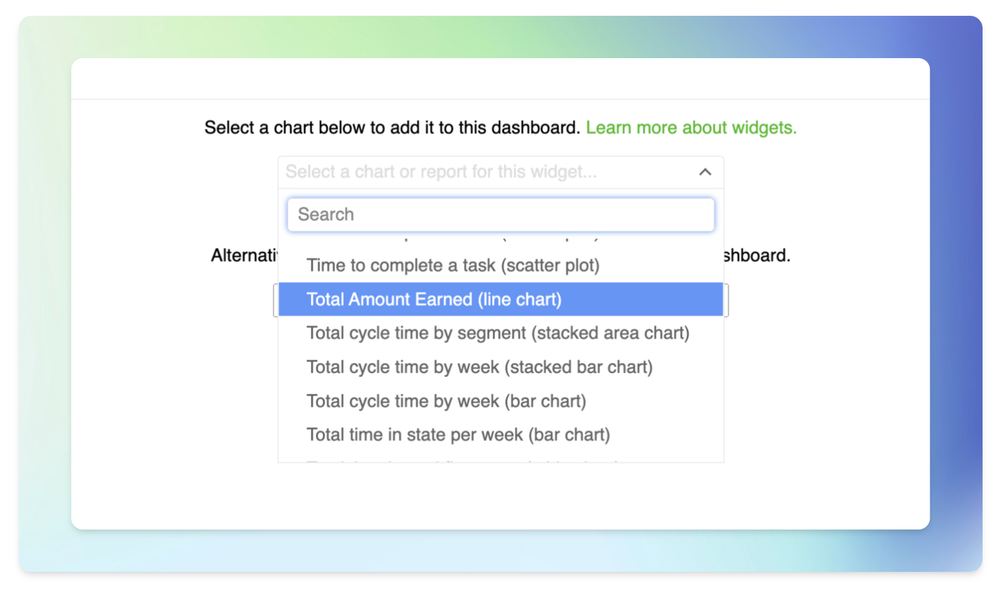 The menu contains the custom charts and reports you have created in Screenful. Learn more about creating charts and reports.
The chosen chart/report will be displayed in this widget from now on. However, these charts and reports can be seen only by members of the same Screenful account that are logged in to Screenful.
If they are not logged in, a login screen will be shown instead, and they will see the chart or report after logging in to Screenful.
Widget visible for any user
Another option is to create a public share link by following the instructions in the sharing guide. If you enable public sharing for a chart or report, the link is made public so that anyone can follow the link and see the chart or report in read-only mode.
Paste the public share link to the input field in the widget configuration: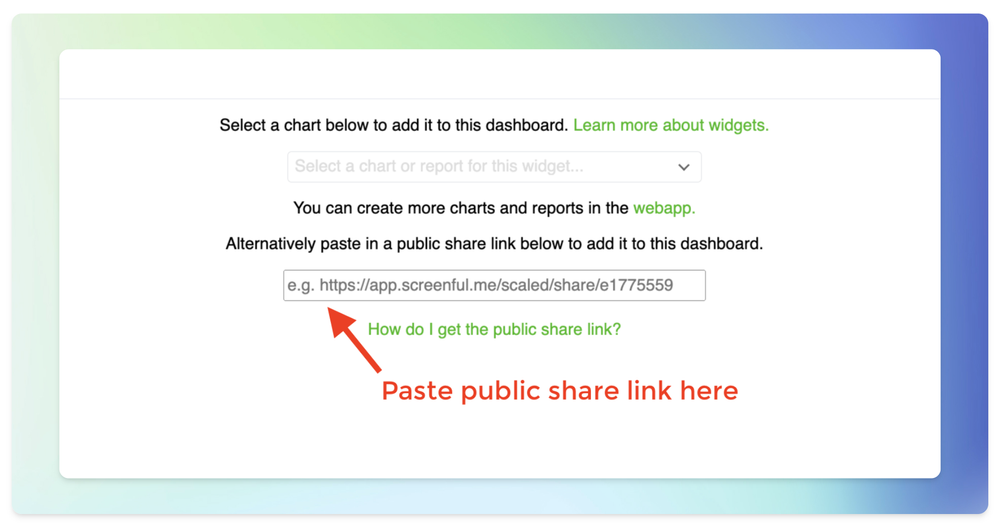 Use the public share link option if you want to ensure that the chart or report can be shown to all users in your Monday account regardless of whether they are logged in to Screenful.